Expert in leather care
since 1996
We know how to take care of leather of shoes and furniture. We know how to take care of your feet because we have been dealing with it for years. We are a supplier of finishing chemicals for production plants, we produce pastes and products for cleaning and care of leather, everyday shoe insoles and preventive insoles, we take care of leather products and wood in every home.

Why us? Buying our products, you support local industry, run by a family, which respects the principles of social responsibility. Buying our products, you purchase the ones made diligently, with care for your health and the condition of the objects which surround you. Feel free to contact us directly at any time for more information and advice. We are happy to share our experience.
---

WHAT DO WE DO?
---
Chronologically, it began with thorough understanding of the footwear leather needs. We were able to color it, waterproof it, wax it, give it the effects of "burning" and aging. We have learned to make it more flexible and protected, shine, matt and harden, as well as soften it. After several years of implementing all these technologies together with our Italian partner GIRBA in footwear factories all over Poland, we started to produce shoe polish on our own. We have launched a research department with a laboratory and are currently developing formulas for products for footwear, furniture and haberdashery leather, for horse riding and motor sports. At the same time, in the first decade of 2000 we opened a production section for footwear insoles, initially simple, and then prophylactic ones for adults and children. Now we know about what we do (almost) everything, and we are willing to share this knowledge with our clients.

Our brands are: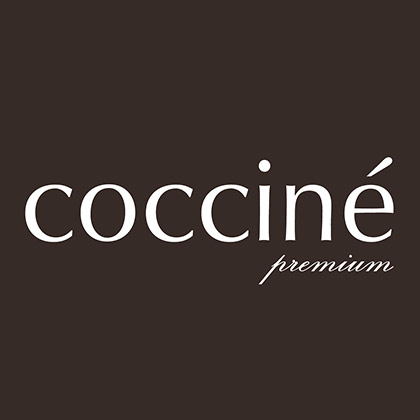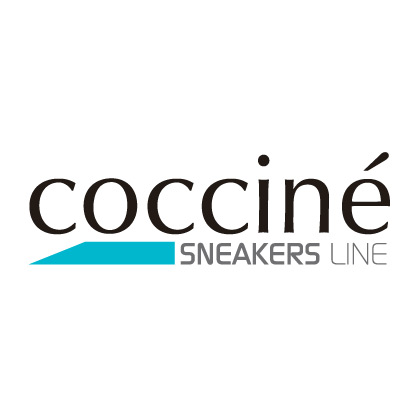 Are you an individual customer?
Are you a manufacturer of footwear or leather goods?
Are you a business customer?
---
Awards and certificates
---
SOCIAL RESPONSIBILITY
We sponsor sport, fund scholarships, and support local social benefit organizations. We take part in life of our local community, clean the world and support talents. We participate in life of Polish leather industry.
---
Sport
For over 10 years, we have been the main sponsor of one of the oldest international running events in Poland: Wiązowna Half Marathono. We are also a sponsor of GKTS Wiązowna team - the first league table tennis team from Wiązowna. We sponsor competitions and the junior team of this club.
Ecology
In addition to events such as cleaning the world – we're trying to care for the environment carefully choosing the ingredients and materials. We also manufacture an ECO product line. We sort rubbish and care for energy-saving production, as well as low-emission of our technologies and our buildings.
---
Non-governmental organizations and art
Moreover we support those who need external assistance. For years the Association of Families and Friends of Intellectually Disabled People has been our partner, as well as "Jesteśmy" Occupational Therapy Workshops from Radiówek. We cooperate with local educational institutions supporting contests and events (word of thanks from kindergartens, schools), with local amateur theaters and music bands. We have been awarded as an active partner supporting social economy entity in Mazovia in 2016 and 2017.

We have been a member of the Polish Chamber of Leather Industry, for many years, and our President Monika Orlińska is also a member of the PIPS Board (Certificate of Membership).

For activity for the benefit of our local community, the company was honored with the most valuable award: statue of MERIT FOR THE COMMUNE OF WIĄZOWNA. We have been awarded with GOLD MEDAL of Poznań International Fairs many times (in ......) for the quality of our products. The commune in recognition of our efforts for employees in 2019 also honored us with Golden Elm for Employer of the Year 2018.

.
Our team is both professional and helpful. We are a family company, which means that the team after many years of common experience is very close-knit and can solve problems the company and its clients face. Experts from departments of sales, graphics, R&D, customer service and export – are not only professionals but also members of a well-playing team. We want to work in good atmosphere, support our talents - including non-professional and individual development, sport and ecology.
It has been exactly one year since Covid virus appeared. 365 days ago, social and economic reality was turned upside down and Dakoma has had to take on many new challenges. First of all, we took care of our employees health. We made disinfectants, face masks and shields accessible, and took care of distance and moving restrictions in our company. Employees who have had to work from home office were given proper support and tools. Because our main recipients were not selling for most of the year, we had to reconsider our planned developments. Therefore we developed appropriate recipes and expanded our health and safety offer with new insoles and D72 disinfectant. We increased our presence in virtual space and, as a result, multiplied our sales in our online shop and on sales platforms. To compensate for the lack of contact with our customers and distributors, we have launched a program of remote training - webinars and regular mailing with information about new products, promotional opportunities and non-standard cooperation options. In our new everyday life, we haven't forgotten about the environment in which we operate. We continue to support local social and sport initiatives - Cocciné Wiązowna Table Tennis Club and "Jesteśmy" Association of Families and Friends of Intellectually Disabled Persons. In line with previously agreed plans, we are modifying our offer and the way of working to be more eco-friendly, reducing waste and carbon footprint of products and modifying recipes to make them safer and cleaner. The pandemic continues but we are looking ahead to the future and starting new projects. We are also looking for people who would like to carry them out with us – feel free to check out our current job offers on Dakoma FB profile and in the Career section of our website.
more
DAKOMA Sp. z o.o.

ul. Turystyczna 12, 05-462 Wiązowna

+48 22 610 45 11

+48 22 610 45 17